19th Century
Welcome to the modern world! This century saw maybe the most changes to society from the suffragettes and women's movement into academia and education to meteorology, evolution and photography. Explore the amazing people who changed the world from St Andrews!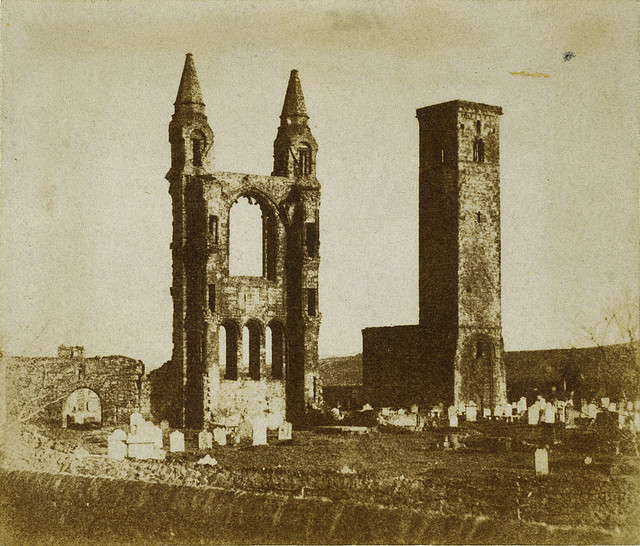 ---
David Brewster (1781-1868) was principal of the United Colleges of St Salvador and St Leonard at the University of St Andrews from 1837-1859. Whilst here in 1849, he completed one of his most popularising achievements; the development of a more practical stereoscope than the existing model, enabling viewing of images in 3D.
show more
In St Andrews, Brewster experimented eagerly to refine photographic techniques. Among others, he developed the "lenticular stereoscope", which was more practical than that invented by Charles Wheatstone. Stereoscopes create the illusion of a 3D image, using understanding of the human ability to see two different perspectives with each eye. The fusion of these images is crucial for our spatial perception.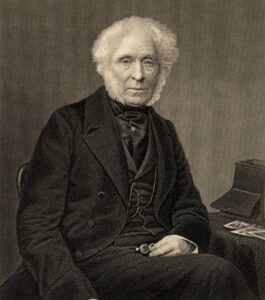 show less
---
James David Forbes (1809-1868) was principal at the University of St Andrews from 1859 to his death in 1868. He studied the contradictory topics of heat and glaciers.
show more
While he was principal of the University of St Andrews he oversaw many projects such as the restoration of St Salvator's Chapel and the reorganisation of United College finances. Similarly, he made important reforms at the University of Edinburgh during his time there as professor of natural philosophy.
show less
---
Robert Adamson (1821-1848) was born at Burnside, near St Andrews, and was educated at Madras College. While in St Andrews, he was introduced to the calotype photography process by his brother, Dr John Adamson, and Sir David Brewster.
show more
Due to his fragile health, he did not become an engineer as he had originally planned, becoming a photographer instead. During his short life, Adamson established himself as a pioneer of early photography, best known for his collaboration with the painter David Octavius Hill. The two created over 2500 calotypes in their 5 years together.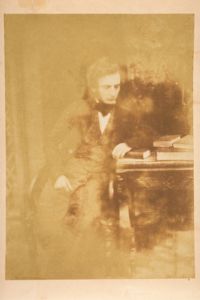 show less
---
Iván Szabό (1822-1858) was from Marosvásárhely, present-day Târgu Mureş, a city in Transylvania, then part of Hungary. Not much is known about Szabό's early life other than his education in many languages. As a young adult, Szabό ran a book-selling business in Pest, nowadays a part of Budapest.
show more
Since St Andrews was a dynamic and important centre of early photography, it is not surprising that Szabό also learned the art of photography after he moved here in 1849. Thomas Rodger, the professional photographer in town, taught him the calotype process, an early photographic process. Szabό was active as an amateur photographer until 1857.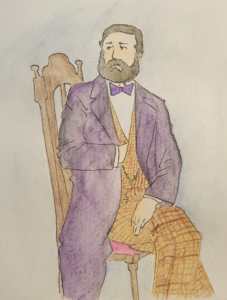 show less
---
Thomas Rodger (1832-1883) was a Scottish photographer from St Andrews. He is famous for installing the first studio of photography in town and being a pioneer for his field in St Andrews. He has won many awards and medals for his innovating work and his use and development of the catalotyping method.
show more
Rodger's exceptional photographic work has created an archive full of moments and places of the town, and can now be found in the Wardlaw Museum and at the University's Library. Being the first professional photographer of the town he managed to capture and show the world the beauty of this special place.
show less
---
Bell Pettigrew (1834-1908) was educated at the University of Glasgow and he later moved to the University of Edinburgh to continue his study of medicine. He was an outstanding scholar of anatomy and appointed Croonian lecturer at the Royal Society of London in 1860.
show more
In 1875 he was appointed Chandos professor of medicine and anatomy and dean of the medical faculty in the University of St Andrews.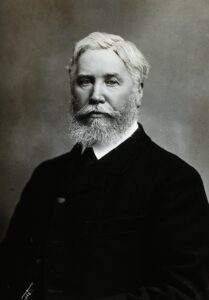 show less
---
Dr. Elizabeth Garrett was a physician born on June 9th 1836 in Whitechapel, London. In 1862, she became the first woman to matriculate at the University of St Andrews, with the support of a few medical professors and Vice Chancellor John Tulloch of St Mary's. However, the senatus prohibited her entrance to the university.
show more
She had also attempted to enrol formally as a medical student at several teaching hospitals in London, as well as at the University of Edinburgh and University of London. All of these attempts were unsuccessful. Despite numerous setbacks, she persisted in her goal to become a doctor, eventually passing the exams from the Society of Apothecaries, becoming the first woman in Britain qualified by this organisation.
show less
---
Louisa Lumsden (1840-1935) was recruited to be the first headmistress for St Leonards School at its conception in 1877. Under her guidance, St Leonards was born as a progressive school that provided young Scottish women with the same opportunities public schoolboys in England were receiving – the first school of its kind in Scotland.
show more
Lumsden's next contribution to women's education came with University Hall in 1896 when she became the first warden of the first female hall at the University. Her vision was to unite women to strengthen and support their educational journeys.
show less
---
Geologist Charles Lapworth (1842-1920) taught English at Madras College, St Andrews. Although predominately self-taught in the field of geology, he made significant contributions to research regarding the Southern Uplands.
show more
He is mostly remembered for proposing the Ordovician epoch, a new classification of Lower Paleozoic rocks between the Cambrian and the Silurian periods. This term only gained international approval 40 years after his death.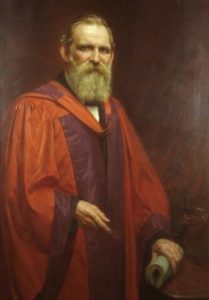 show less
---
Sir D'Arcy Wentworth Thompson (1860-1948) was an influential biologist, zoologist, and classicist. He is most famous for his work On Growth and Form.
show more
In which, he discovered that biological creatures and their physical structures must conform to the laws of physics and can be further understood through mathematical equations.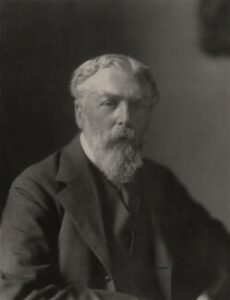 show less
---
Dr Agnes Blackadder was a Scottish medical doctor born on December 4th 1875 in Dundee. The daughter of Robert Blackadder, a Dundee based architect and engineer, she spent most of her childhood in Dundee, living in West Ferry and attending the High School of Dundee.
show more
Dr. Blackadder became the first female graduate of the University of St Andrews on the March 29th 1895. She was able to graduate ahead of time because she compressed her studies by taking subjects concurrently. Dr. Blackadder legacy at St Andrews is reflected by the university naming a hall of residence after her.
show less