Agnes Blackadder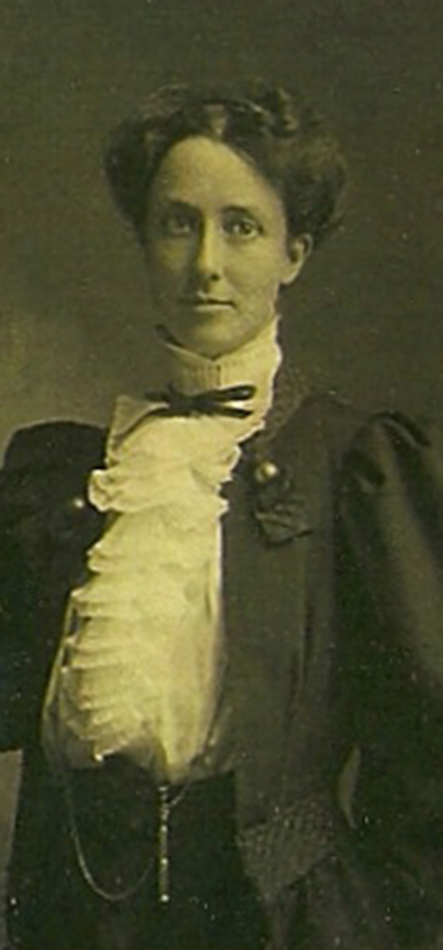 Dr Agnes Blackadder was a Scottish medical doctor born on December 4th 1875 in Dundee. The daughter of Robert Blackadder, a Dundee based architect and engineer, she spent most of her childhood in Dundee, living in West Ferry and attending the High School of Dundee. Dr. Blackadder became the first female graduate of the University of St Andrews on the March 29th 1895. She was able to graduate ahead of time because she compressed her studies by taking subjects concurrently.
Career
Dr. Blackadder received her medical degree in 1901 from Queen Margaret's College for Women, University of Glasgow. She had a distinguished academic record whilst at the University of Glasgow, taking first prize in Practical Pathology in 1896 to accompany a raft of First Class Certificates in Materia Medica, Surgery, Midwifery, Ophthalmology and Insanity. She gained prominence as a consultant dermatologist in London at St John's Hospital, where she was one of the first women to be appointed consultant in a hospital not exclusively for women. She also worked as a radiographer in the Scottish Women's Hospital at Royaumont during WWI, where she pioneered the use of X Ray technology in order to detect and manage the effects of gas gangrene. During her time at Royaumont, she developed a passion for music, and gained a deep appreciation for the influence it can have from a medical perspective. This led to her writing a book called Music, Health and Character, which discussed the importance of music to wellbeing. The publication of the book in 1923 created a stir, and led to the creation of the Council for Music in Hospitals. Other than having a successful career in medicine, she was also a well respected suffragette. Along with two other male surgeons, she was involved in an inquiry into the inhumane treatment of female suffragists who were going through hunger strikes whilst in prison.
Legacy
Dr. Blackadder legacy at St Andrews is reflected by the university naming a hall of residence after her. A student poll part of the University of St Andrews 600th centenary celebrations revealed Dr. Blackadder to be the unanimous choice in the decision to rename New Hall. Although currently named after Dr. Blackadder, New Hall was actually meant to be named after Elizabeth Garrett to mark the centenary of women's admission at the University of St Andrews in 1993. However, a mass meeting of the hall's residents were called to discuss the matter, and no name was decided by the University authorities. Therefore, the name "New Hall" remained until 2012, when it was then renamed Agnes Blackadder Hall.