Early 20th Century
This era saw women's education truly taking form, a better understanding of all living things, and of course two world wars. Many of the impactful moments in world history had their roots in our small town of St Andrews. Explore more here!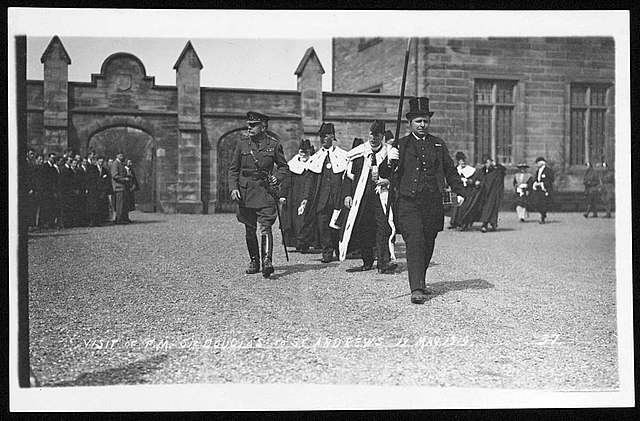 ---
Frances Helen Melville (1873-1935) was a suffragist and lifelong campaigner for women's education. Melville graduated from the University of Edinburgh in 1897 with a first-class Master of Arts in Philosophy.
show more
She was employed there as a tutor for three years before working as a lecturer at Cheltenham Ladies' College. Following this, she moved to St Andrews to become the second warden of University Hall. Melville was the first woman to attain a Bachelor of Divinity in Scotland in 1910.
show less
---
Sir Robert Robinson was born in 1886, at Rufford, near Chesterfield, Derbyshire. He was an organic chemist, which would involve the studying carbon-containing compounds.
show more
Throughout his career, Robinson made a wide variety of discoveries, including those that led to the development of the first synthetic antimalarial drug, which can be used to treat or prevent malaria. Whilst at St Andrews, Robinson invented the ring symbol for benzene, which is still in use today.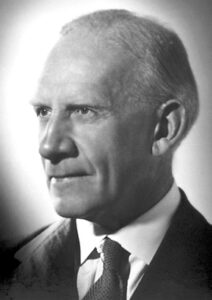 show less
---
Adeline Herbert Campbell (1887-1965) attended the University of St Andrews in 1905 until 1912 when she graduated with a degree in medicine. She lived in University Hall, then an all-female residence, with her seven sisters.
show more
Following the outbreak of World War One, Campbell served as a nurse in Serbia, earning various medals, including the Serbian Red Cross and the Order of Sava, for her services.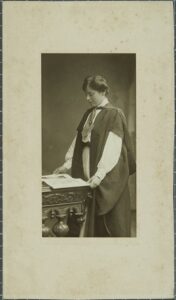 show less
---
Willa Muir (1890-1970) was a leading voice in the inclusion of women in University life. As a member of the Women Student's Debating Society, she regularly and convincingly argued her progressive views on women's role in society.
show more
She rose through the ranks of the society, becoming president in the 1910-1911 academic year. One of the motions carried in her year as chair was "a University training is desirable for women who are not going to take up a profession" which increased women's vocal desire for education.
show less
---
Margaret Fairlie (1891-1963) was born on West Balmirmer Farm, Angus. She studied medicine at the University of St Andrews and University College Dundee, graduating in 1915. Dr Fairlie began working at Dundee Royal Infirmary and teaching in the medical school in 1920.
show more
Dr Fairlie eventually became Head of Clinical Gynaecology in Dundee and Professor of Obstetrics and Gynaecology in St Andrews, despite opposition from the University Board. Adverse in the ability to overcome obstacles as a woman in a male-dominated field, she became the first female professor in Scotland.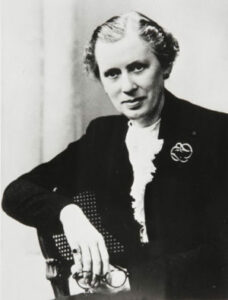 show less
---
Sergeant John Ripley VC was a resident of St Andrews in the early 20th century and was the oldest recipient of the Victoria Cross in World War One.
show more
Ripley was born in Keith, Banffshire. He trained to become a slater and later moved to St Andrews. When in St Andrews, he was a volunteer soldier in the Blach Watch, and in the early stages of WWI was a recruiting Seargent for the regiment. He was later sent to fight in France and won his Victoria Cross on the 9th of May 1915 at the Battle of Aubers Ridge, where he was credited with exceptional bravery and leadership in the face of enemy fire.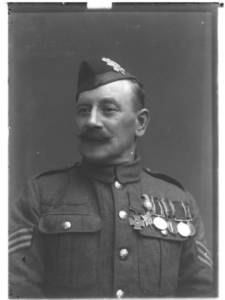 show less
---
Lieutenant Józef Stainisław Kosacki was a Polish army officer and inventor of the worlds first landmine detector.
show more
After feeling Poland, and later France, he joined the remnants of the Polish armed forces on the East coast of Scotland. While stationed in St Andrews, he designed, tested, and refined his landmine detector in response to a competition run by the British army for the development of such a device. His innovation was blew away the competition and has saved countless lives since its first use in 1941.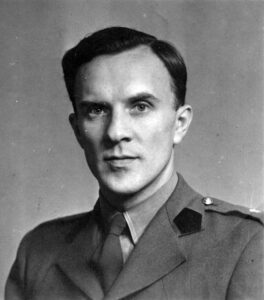 show less
---

Sir Robert Watson-Watt was a Scottish engineer and the inventor of radar. His work led to the survival of the RAF during the Battle of Britain and to eventual German defeat.
show more
Born in Brechin, Angus, in 1892, Watson-Watt studied for a degree in engineering from University College, Dundee, then part of the University of St Andrews. After graduation, he went to work for the Meteorological Office, and in 1935 began the development of what today we refer to as radar. He successfully demonstrated its effectiveness in detecting aircraft, and soon a network of radar stations dotted the UK coastline. His invention may have been the deciding factor in Britain surviving the German onslaught by air during the Battle of Britain in 1940.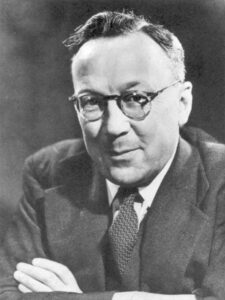 show less
---
General Władysław Sikorski was the Polish prime minister in exile and commander-in-chief of its armed forces during WW2.
show more
Sikorski led the reorganisation of Polish forces after the fall of France and oversaw the construction of costal defences along Scotland's east coast. He was greatly fond of the town and the University, receiving an honorary degree from the institution and gifting it a collection of rare historic Polish coins. He died in mysterious circumstances after a plane crash off Gibraltar in 1943, and has a stone statue in St Andrews.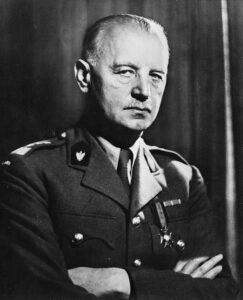 show less
---
Kathleen MacIver (1921-2011) was the first woman to chair a department at the University of St Andrews. Her installation as head of Geography was later followed by her appointment as the first woman Dean of Arts in the University.
show more
Despite facing overwhelming opposition and doubt of her abilities, she was highly successful in her role and went on to have other prominent positions within the University. MacIver inspired a generation of women to pursue careers in academia.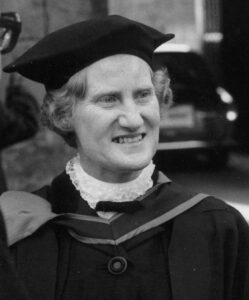 show less