Elizabeth Garrett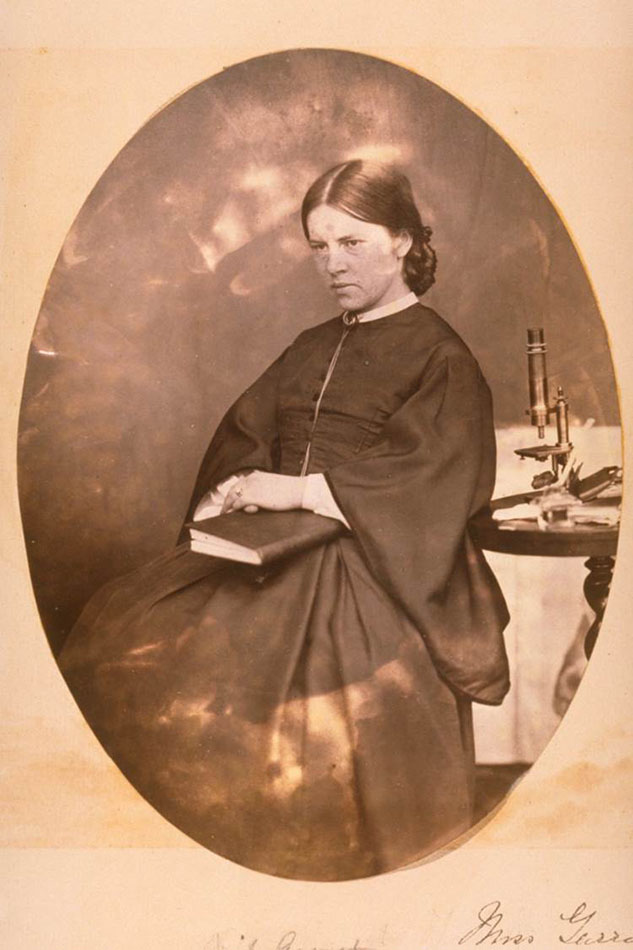 Dr. Elizabeth Garrett was a physician born on June 9th 1836 in Whitechapel, London. She was the second of eleven children of Newson Garrett and his wife Louisa. She was brought up mainly in Aldeburgh, where she was educated at home from 1846 to 1849, before attending a boarding school for ladies at Blackheath Kent from 1849 to 1854.
Early Life and Education
During the mid 1850's Garrett became quite involved with the Langham Place circle, a group of middle class women associated with the Society for Promoting the Employment of Women. This placed her at the core of the emerging mid-Victorian women's movement. Her foray into medicine began when she first read about Elizabeth Blackwell, who had become the first female doctor in the United States in 1849. When Blackwell visited London to give a series of lectures on "Medicine as a Profession for Ladies", Garrett was able to organise a private meeting between herself and Dr. Blackwell. This inspired her to obtain a medical education, despite having to contend with initial disapproval from her father.
In 1862, she became the first woman to matriculate at the University of St Andrews, with the support of a few medical professors and Vice Chancellor John Tulloch of St Mary's. However, the senatus prohibited her entrance to the university. She had also attempted to enrol formally as a medical student at several teaching hospitals in London, as well as at the University of Edinburgh and University of London. All of these attempts were unsuccessful. Despite numerous setbacks, she persisted in her goal to become a doctor, eventually passing the exams from the Society of Apothecaries, becoming the first woman in Britain qualified by this organisation. She also became the first woman to obtain an M.D from the University of Paris, and the first woman to be admitted to the British Medical Association in 1873, despite pressure from her male counterparts. In fact, she had to resist pressures to resign when teh association voted against the admission of further women in 1878, and remained the only female member for nineteen years.
Legacy
Dr. Garrett's efforts to increase female access into medical profession cannot be understated. When the London School of Medicine for Women opened in 1874, Garrett joined the school's permanent council and teaching staff. She also offered students clinical experience at the New Hospital for Women. Although the hospital failed to meet the General Medical Council's requirements for recognition, the facility provided invaluable opportunities for students, and positions at the New Hospital were frequently sought after by young female doctors who had faced obstacles obtaining positions from other hospitals. She was instrumental in forging a close relationship between the London School of Medicine for Women and the New Hospital, which became central to the network of English medical women in the 19th century. She was appointed dean of the school in 1902, and oversaw its expansion which included its legal incorporation as well as officially becoming a college of the University of London.
Following her work in the medical community, she and her husband retired to Aldeburgh in 1902, where she was elected the first female mayor in England in 1908. She was able to pursue her interests in housing and sanitation through this role.