Thomas Rodger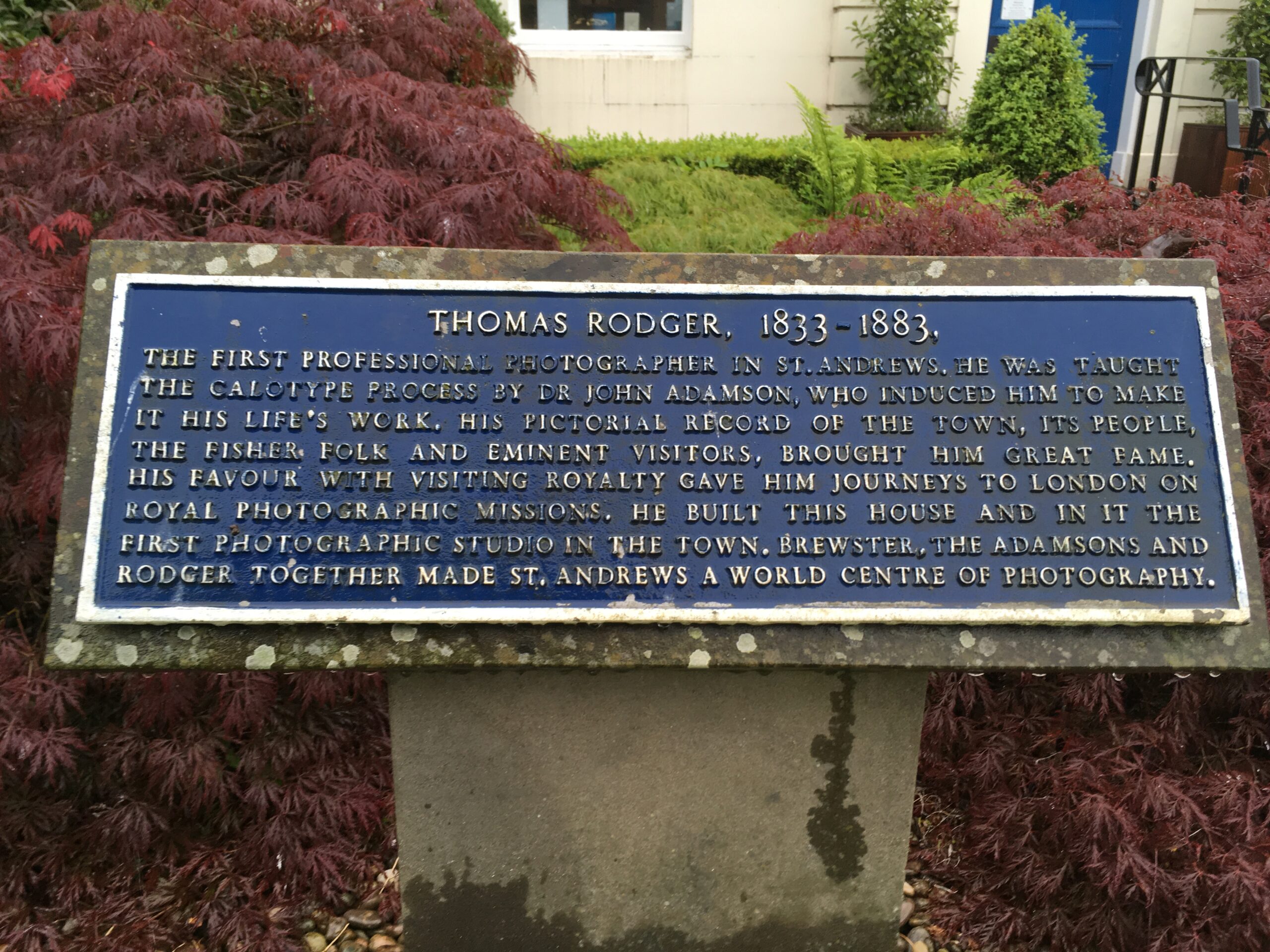 Thomas Rodger was a Scottish photographer from St Andrews. He was born in 1832 into a working class family. Rodger became famous for installing the first studio of photography in St Andrews and being a pioneer for his field in the town. Throughout his life, he won many awards and medals for his innovating work and his use and development of the catalotyping method.
Early Life
Thomas Rodger was born in St Andrews, and was schooled in Madras College. When he was a teenager, he became the lab assistant of John Adamson at United College. Adamson convinced young Thomas to become a photographer and advised him to set up his own studio. He was also the person who taught him about the catalotyping process and about chemistry in photography. At first, Rodger wished to study medicine at the Andersonian College of Glasgow where he was accepted, but following Adamson's guidance lad him to set up his own studio and photography business in his house, which is now the Careers Centre of the University of St Andrews. There, a blue plaque can be found, honouring the work of him and his closest colleagues, the Adamson brothers.
Rodger's exceptional photographic work has created an archive full of moments and places of the town, and can now be found in the Wardlaw Museum and at the University's Library. Being the first professional photographer of the town he managed to capture and show the world the beauty of this special place.
Awards
Aberdeen Mechanics' Institution Medal – 1853
Silver Medal of the Society of the Arts – 1855
Edinburgh Photographic Society Medal – 1856
International Photographic Exhibition Medal – 1877